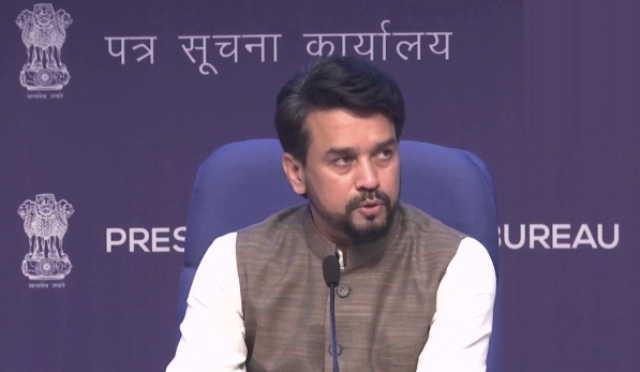 The Union Cabinet on September 15, 2021 has given its approval for the Production Linked Incentive (PLI) scheme of Rs 26,058 crore for the auto, auto parts and drone industry.
The approved PLI scheme has a budgetary provision of Rs 26,058 crore, out of which Rs 25,938 crore has been earmarked for the auto sector and Rs 120 crore for the drone industry.
Giving information about this scheme, Union Minister Anurag Thakur said that the automobile industry/industry contributes 35% to the manufacturing GDP of India. There is a need to increase India's participation in the global automotive trade.
Importance
• Giving information about this scheme, Union Minister Anurag Thakur said that, this will increase India's manufacturing capacity.
• Through the production linked incentive scheme, the auto sector will create employment for over 7,00,000 people.
• A total of 50 auto component/parts manufacturers, 10 vehicle manufacturers and 5 new non-automotive investors will be benefited by this scheme.
• This PLI scheme approved by the Union Cabinet for the auto sector will encourage the introduction of global supply of advanced automotive technologies in India.

for auto sector Salient Features of PLI Scheme
• This newly announced Production Linked Incentive Scheme will be effective for a period of 5 years from FY 23 and its base year for eligibility criteria will be 2019-20.
• Under Auto Components, a total of 22 components/components will be covered – Hydrogen Fuel Cell, Flex-Fuel Kit, Hybrid Energy Storage System and Electric Vehicle Parts, including Drive Train, Charging Port, Electric Compressor, Electric Vacuum Pump, among others. Huh. .
• This PLI scheme for the auto sector is a part of the overall PLI incentive which was announced in the Union Budget, 2021-22 for 13 sectors.

New investments are expected from this PLI scheme
Union Minister Anurag Thakur informed that, this PLI scheme will bring in fresh investment of over Rs 42,500 crore in the next 05 years and an incremental generation of over Rs 2.3 lakh crore.
He further said that auto companies will have to make a fresh investment of Rs 2,000 crore in five years.
Under this PLI scheme, component manufacturers will have to invest Rs 500 crore over a period of 05 years. The central government is expected to invest Rs 5,000 crore in the Indian drone industry.