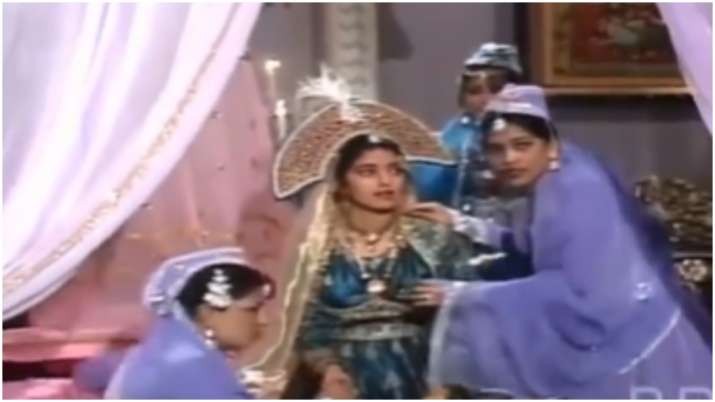 Juhi Chawla is one of the most famous actresses of the 90s. He has given more than one hit films to Bollywood. The actress made her Bollywood debut in 1984 after winning the title of 'Miss India'. His first film was Sultanat. But she got recognition through the 1988 film 'Qayamat Se Qayamat Tak' with actor Aamir Khan. Juhi also received the Filmfare Award for Best Actress for this film. After that the actress never looked back.
Very few people know about this that like Shahrukh Khan, Juhi Chawla also worked in TV shows in the early days of her career. Even though the actress now stays away from films. But, she remains very active on social media. Recently, he has shared a video from his official Instagram account, which is now going viral. This video is from his first TV show 'Bahadur Shah Zafar'. Which people are very fond of.
Sharing the video, Juhi wrote in the caption, "Throwback alert, BR Chopra ji's serial in which she made an important guest appearance. It was the first day of the shoot and I remember how nervous I was. I keep forgetting my lines. Ravi Chopra was directing but he didn't lose his cool. He was constantly telling him to keep calm, not to panic.
She further wrote, "I would like to thank @bestofjuhi who pulled out this video. This shoot which took place in 1987, I have never seen it and today after all these years I have seen it. I am happy that I can speak these lines I have absolutely no idea what I did and why BR Chopra ji took me."
On the work front, Juhi Chawla will soon be seen in Rishi Kapoor's last film 'Sharma Ji Namkeen'. The actress recently made a long post sharing the poster of the film.
Read other related news-