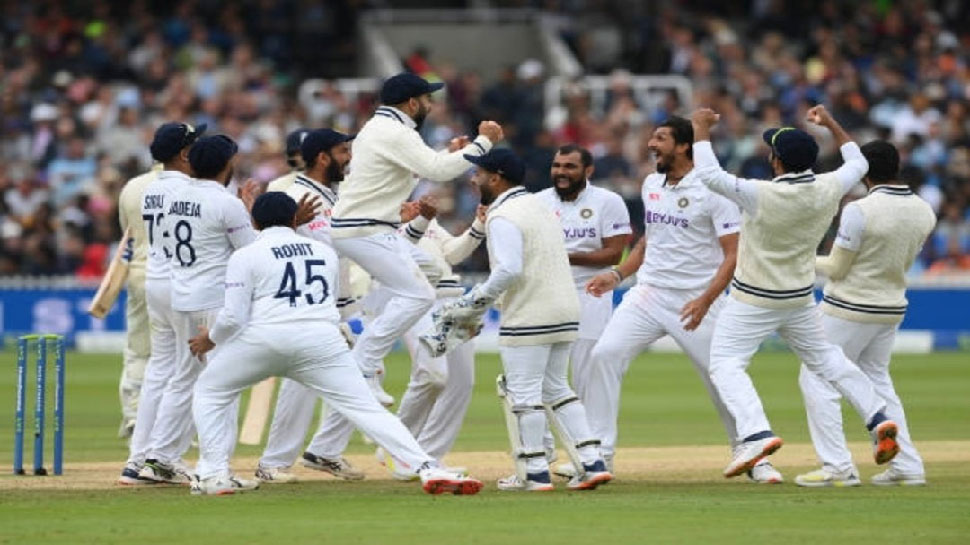 New Delhi: The second match of the 5-match Test series was played between India and England at the historic ground of Lord's. In this match, Team India won by 151 runs, after which the Indian team is now 1-0 ahead in this series. Even after beating England in this match, there was a player in the team whose playing in the third test is very difficult.
This player's card will be cut!
In the third test match against England, it is very difficult to get the game of Indian team's star all-rounder Ravindra Jadeja. Actually, Jadeja's performance in the first two Test matches of the series has not been special. Especially in the second Test, England spinner Moeen Ali took two wickets, but Jadeja still failed to do any wonders.
In fact, Jadeja (Ravindra Jadeja) did not score more runs with the bat in the second Test, while he has failed to take a single wicket with the ball. In such a situation, it is very difficult for him to play in the third Test. Veteran spin bowler Ravichandran Ashwin can be given place in place of Jadeja in the third Test. Ashwin was not given a chance in the playing 11 in the first two Test matches. There is no better spinner than Ashwin at present and apart from this, he is capable of scoring runs with the bat as well. In such a situation, Ashwin's play in the third Test is almost certain.
Great partnership of Bumrah and Shami
In the first session of the fifth day, the brilliant batting of Jasprit Bumrah and Mohammed Shami almost dragged the match out of the hands of England. Actually, between these two players, a total of 89 runs for the 9th wicket partnership. Shami returned unbeaten on 56 and Bumrah 34. These two players took India's lead to a total of 271 runs.
bowlers won the match
The hero of this match was the bowler of India. Team India's fast bowlers dismissed the entire English team in just two sessions. For India, Mohammad Siraj once again took 4 wickets. At the same time, Jasprit Bumrah took 3 wickets in his name. Apart from this, Ishant Sharma took 2 and Mohammed Shami took 1 wicket.