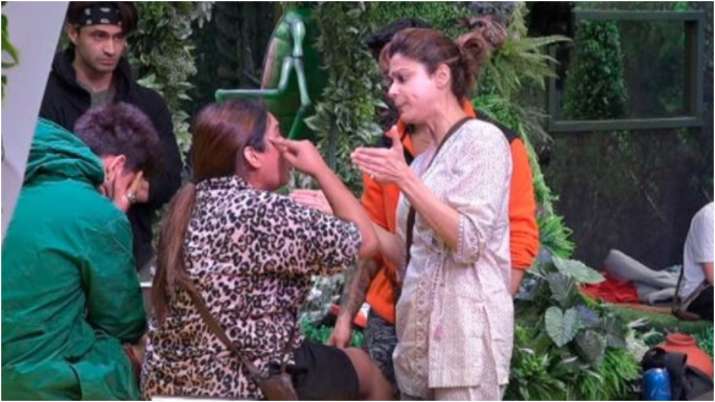 The 11th day of Bigg Boss 15 was based on friendship, love and betrayal. In the 'Bigg Boss' house, the competition among people to enter the main house has become more intense. Because the contestants of the show are now playing their game with strategy. The 'Junglewais' are getting tested in the show.
After a long wait, Bigg Boss has now given them a chance to do so as they commit a bizarre act. As the 'Junglewasis' are divided into teams for this task, they prepare themselves to give their best performance. Vishal plans to return to the house. Knowing that Shamita is the 'Schanak' who will decide who will return to the main house. He cleverly assures them that having Shamita and her team in the house will benefit him.
Vishal says in his point of view: "If today you will not play for yourself, then you will not get a chance again." As Shamita gives her verdict in favor of Team Tiger, the opposing team realizes the game is wrong and starts arguing with them. Now that Shamita has taken this bold step, she will have to face the wrath of the 'jungles' in the other team, which leaves her furious.
On the other hand, there seems to be a tussle between those who have remained good friends so far this season. Jai and Karan are seen fighting each other. Where Karan wrongs Jai's symbol for abusing. Jai argues with Karan and says, "I know I am right!"
However, Karan explains that what Jai said against Prateek was not right. In an unexpected twist, the contestants of the show forget each other's friendship. What will happen in the future, only time will tell.